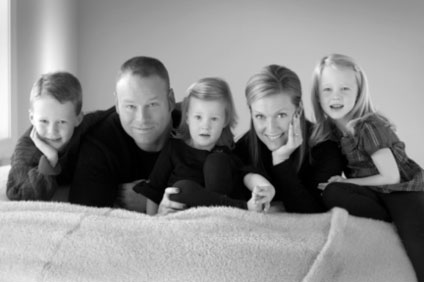 Melissa and I moved to mid-Missouri in April of 2003 to fulfill our dreams of opening our own practice and starting a family. We opened our first free-standing, modality based outpatient clinic in Boonville, Missouri in June 2003. Since then we have moved our clinic to Jefferson City, Mo and have 10 nursing facilities we provide Physical, Occupational, and Speech Therapy services for.
When we were first starting off, we knew that we wanted to place a greater emphasis on methods and procedures in order to treat conditions. After beginning our practice, Having worked in long-term care facilities in the past, we also wanted to Challenge and Change the image of Therapy services in Long-Term Care just as we had done with outpatient services.
The philosophy of patient centered care was applied to protocols developed specifically for the long term care rehabilitation patient. Individualized treatment plans focusing on each patient's abilities and goals as well as the treatment of pain became the mission of the organization. In achieving results through these strategies, Physical Performance Systems discovered a simple truth:
In doing what is right for the patient, success will follow.
Through these commitments to service excellence, Physical Performance Systems was quickly placed in the position of being one of the fastest growing Therapist Owned and Operated rehabilitation companies in Missouri.
We have come a very long way in our beliefs, goals, and outcomes. We have really learned what it takes to become a successful company, and to be the best at what we do. We make a conscious effort to be the best therapy group in our area, and have been successful thus far. Out of our hard work and dedication, Physical Performance Systems has been born, and will continue to evolve with the changing of the times. We will strive to further educate ourselves and perfect our philosophies.